P&G Internship Program
The P&G Internship is a flagship program offered to promising and driven undergraduate students interested in unleashing their leadership potential by immersing themselves in the exciting and challenging business of P&G.
Each intern receives a customized learning plan to ensure they get the right levels of coaching, mentorship, and formal training as they deliver their work at P&G.
Since this year, we are also launching Asean Internship Exchange to offer interns chances to have aboard internship. The program is opened for students in their last or penultimate year of pursuing a bachelor's degree, have strong academic performance and leadership experiences.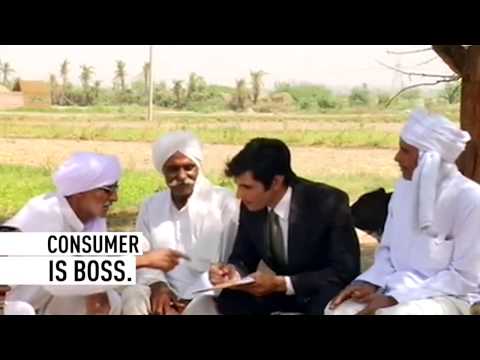 View More
View More
Functions available in P&G Malaysia
Brand Marketing & Management
Customer Business Development
Finance & Accounting
Human Resources
Product Supply
Why take the P&G Internship Management Experience?
Work on a live, independent business project that YOU OWN, LEAD and EXECUTE
Experience a global corporate environment and work with a diverse, cross-cultural team
Get formal training from P&G's Leadership and Functional Colleges
Be coached and mentored by seasoned P&G leaders
Experience being a P&Ger and present your project to senior leaders during your midpoint and final presentation
Get compensated for the work you deliver
Finally, the best fit interns have potential to receive a Job Offer from P&G for Fulltime Management Positions after they graduate
*Ranked #1 in Chief Executive Magazine's List of Best Companies for Leaders in 2012-2014
How Do You Apply ?
Click HERE and  search for location- Malaysia, requisition-  P&G Internship. Deadline will be 13th April, 2015.
Complete the online application and take the online assessment
Take the Global Reasoning Test at our P&G Office or take the special testing date in your campus
Pass the Resume Screening in the Function you are applying for
The resume you upload should be 2 pages maximum and contain the following information:
Your complete name and contact details, university and degree, year of graduation
Academic history and key results, including GPA and any other scholastic achievements
Your top 3-5 leadership experiences and achievements to date. Include 2-3 sentences to describe your specific role, the interventions you made and results achieved
Other relevant projects, research work, competitions, business ventures, athletic organizations, or internship experiences you have been part of
Pass the Comprehensive Interviews in the Function you apply for