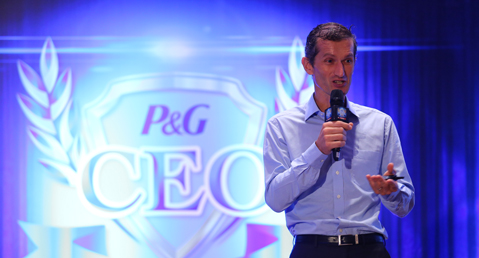 P&G CEO ACADEMY- Learn from #1 Company for Leaders (*)
(*) Ranking from Chief Executive Magazine in 2014
The CEO Academy is a flagship program, aim to partner with the academe in developing the next generation of students who will lead their organizations and communities by launching a program designed to grow and hone student leaders in the same way we have been growing P&G Leaders for generations. At the core of this training program, it is an intensive & grueling experience with lots of fun which will unlock the door to P&G- the largest FMCG Company in the world.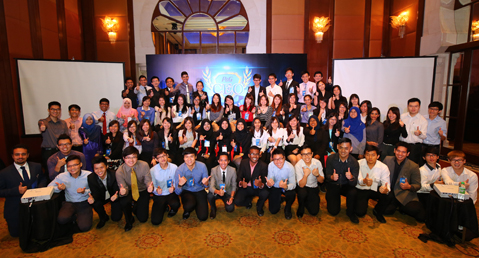 Why CEO Academy is for you ?
Mingle & work with P&G ASEAN and Global Senior Managers - learn from their experience and advice on leadership and career orientation

Learn from your alumnus on real life experiences to become leaders

Work in a team with other students from various top universities in the country to widen your network and have fun

Explore internship and career opportunities in P&G
Eligible Participants: Penultimate year students who are pursuing Bachelor's Degree and have 1 year left for graduation, have strong academic result and have real leadership experience, demonstrated through their contribution in student club, organization activity
How Do You Apply?
Complete your application by clicking HERE  and search for country- Malaysia, postion - CEO Academy. Kindly note that this position will be available when we kick off the program
Fill in your personal information and upload your resume:
Your resume should be 1 page maximum and contain the following information: Academic results, including GPA and any other scholastic achievements
Your top 3-5 leadership experiences and achievements to date. Include 2-3 sentences to describe your specific role, the intervention you made and results achieved.
1 sentence to describe your learning objective – what you want to learn from the CEO Academ
P&G will identify the  successful applicants who will be invited to join the P&G CEO Academy
Testimonial from CEO Academy participants: 
I am Jin Xin from Nottingham University. i had a great time at CEO Academy. P&G is a Great Place - both the P&G Team and Participants are passionate at CEO Academy.- Jin Xin
I had a nice pleasant session with everyone and our trainer, Ong Yuh Hwang during the Persuasive Selling Session. Thank you for sharing the knowledge.-Izzat Aiman Ibrahim